Affiliate Signup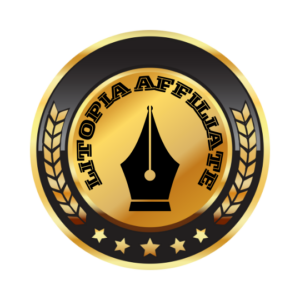 Becoming a Litopia Affiliate is good news for Litopia… and great news for you, too!
It's a mutually-beneficial relationship. Litopia gets new members in the best possible way – by word of mouth – and you receive a very substantial payment for each new member who arrives here by clicking on the personal sign-up link we give you.
For each new member who takes out a subscription using your personal sign-up link, we'll pay you 25% of the first subscription payment we receive.
Additionally, we'll give you an exclusive 10% discount code for you to give to the new member to use – a compelling reason for them to use your personal sign-up link.
It's a great deal for them – and an excellent deal for you!
We'll pay you by PayPal two months after the new member takes out a subscription. So you must have a PayPal account to participate – if you currently don't have one, get one now.
Once you've signed up to become a Litopia Affiliate, below, you'll be able to access your personal Affiliate Dashboard, where you can see your earnings at a glance.
Let's get started!